08.23.08
There's no place for this in any sport.
Cuba's Angel Valodia Matos, left, kicks match referee Sweden's Chakir Chelbat in the face … at the Beijing 2008 Olympics in Beijing… Matos attacked the official, throwing punches and kicks, after being declared the loser in his bronze medal match.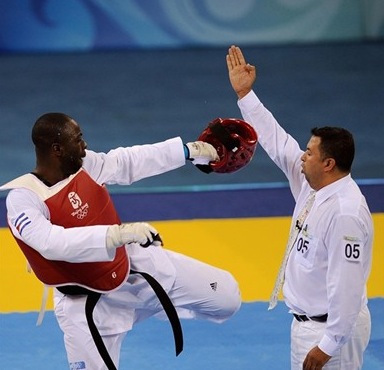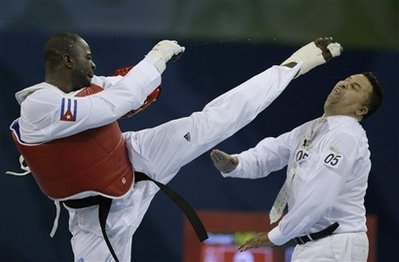 He, and his coach, have been rightly banned for life from all international competitions.
Much more fun is the "Kicked in the Face" gallery at NBCOlympics.com — pictures of scoring kicks to the head in the Tae Kwon Do Matches.